The path in front of you leads to the red and green lines, but also to the newly built commuter rail station that was finished in 2017.
Take the "A" Train
Along the sides of the moving walkway you'll see enamel paintings from 1984 by artist Carl Fredrik Reutersvärd.
If you look closely, you'll see that the paintings begin with an S and an L, the letters of the logo belonging to SL, the company in charge of Stockholm's public transportation. The artwork is, from beginning to end, a play on the parts of the letters. S and L also return at the end of the enamel painting. They're put an end to this art experience.
About the Artist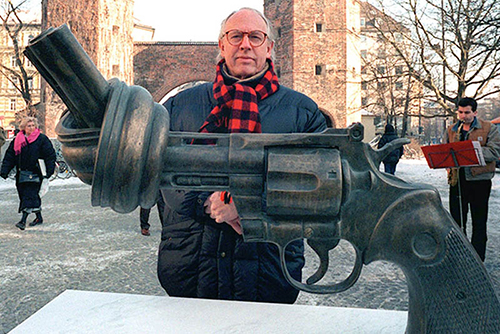 Carl Fredrik Reuterswärd (1934-2016) was a versatile artist that expressed himself in many different ways. Amongst other things, he was a painter, graphic artist, sculptor, illustrator and author.
Carl Fredrik Reuterswärd is most famous for his sculpture "The Knotted Gun" (also known as "Non-Violence") It was created as a reaction to the murder of John Lennon in 1980 and has become a symbol for non-violence all over the world. There are multiple versions of the sculpture, one of them is located outside the UN headquarters in New York.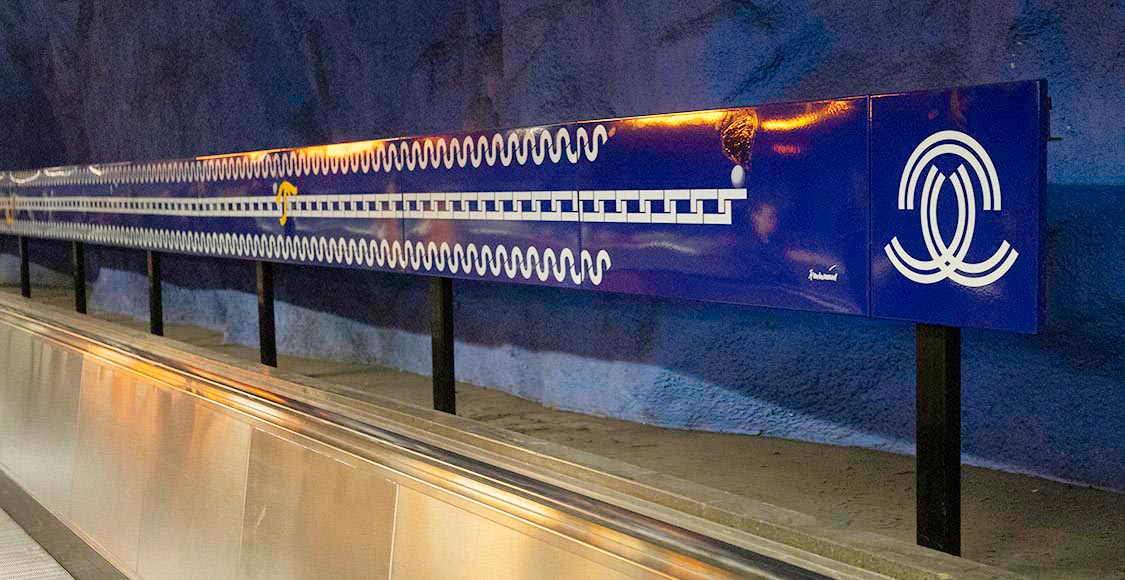 Image text: Carl Fredrik Reuterswärd with his "Non-Violence" sculpture in Munich in 1996