12. The Hunter and the Elk
A wall painting on the platform for trains heading to Kungsträdgården.
The hunter watches for the elk.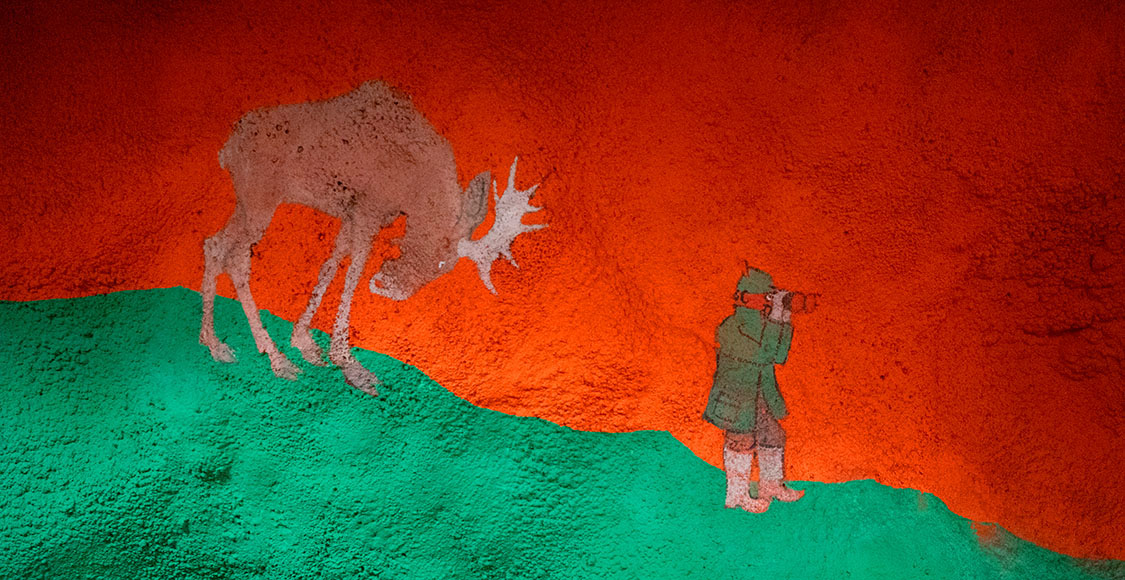 Start
Metro Stations
Locations: Solna Centrum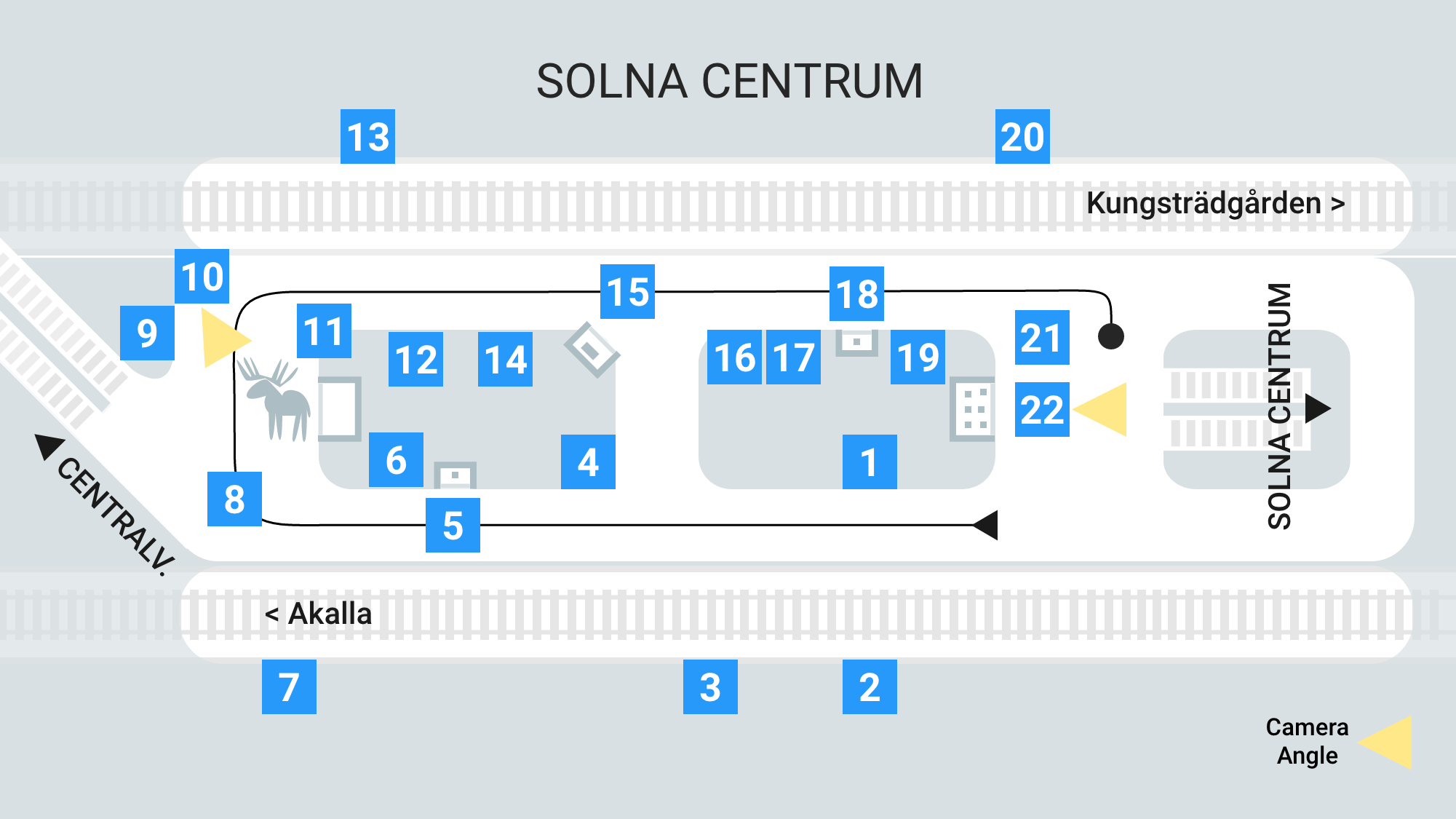 An Art Guide with a Line Map - Stockholm's metro
Stockholm's metro is definitely colorful. It's the home of what is known as the longest art exhibition in the world – 110 kilometers of art! Approximately 90 of the 100 metro stations offer unique works of art.
Stockholm Art Walk is a free guide that you can use to visit five different stations in your own time. For your assistance, you'll receive instructions, maps and pictures. The app also contains a map of Stockholm's metro connections.
Come along on a guided metro-adventure through Stockholm's underground. Download the app and come aboard!