Kungsträdgården is the deepest lying metro station in Stockholm, about 40 meters underground. The name "Kungsträdgården" (means Kings Garden in English) derives from the park located just above the station – one of the oldest public parks in Stockholm.
Many visitors seem to agree that this station is the most beautiful of all the metro stations. It is spectacularly designed and it's also the only one with a completely naked and entirely untouched mountain wall.
The station was inaugurated in 1977, two years after the blue line opened. The exit towards Arsenalsgatan, with its accompanying design, was opened in 1987.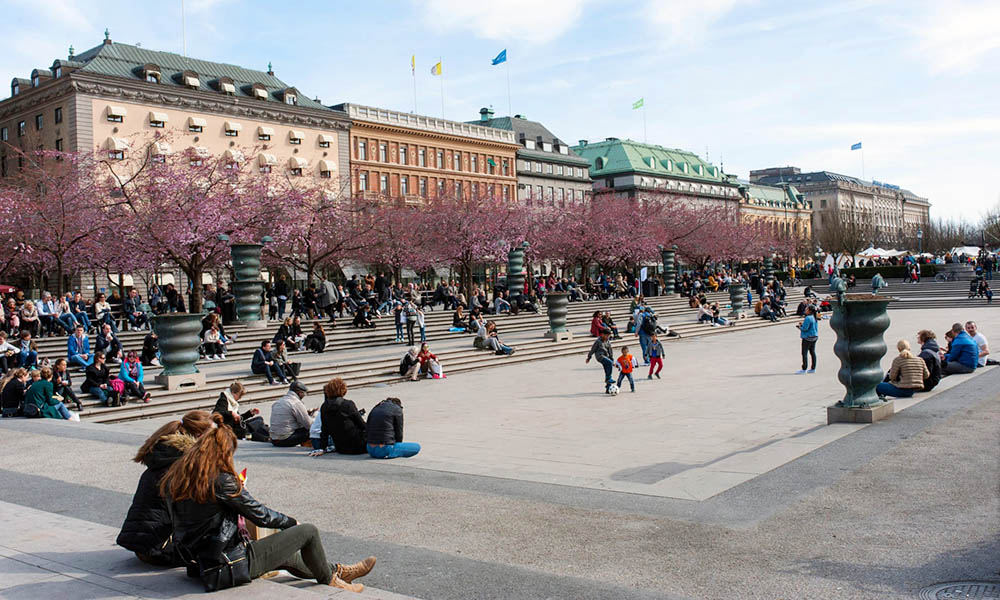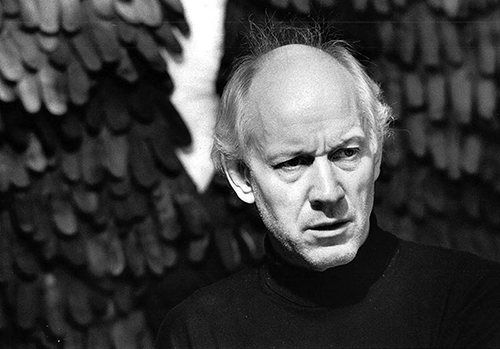 Artistic Design
The artist behind Kungsträdgården station is Ulrik Samuelson (born 1935). He created a subterranean garden with traces and history of the park above.
The colors of the station – green, red and white – are meant to remind the observer of the baroque garden that Kungsträdgården once was. A baroque garden commonly had red gravel paths, white marble sculptures and green parterres with low-growing shrubs and fountains.
Ulrik Samuelson was also inspired by the palace Makalös, a palace formerly located in the park.
Image text 1: "Cherry Blossom Day" at Kungsträdgården
Image text 2: Ulrik Samuelson