By the wall at the exit to Centralvägen.
The artistic design was made by two artists. Their names can be seen on the wall.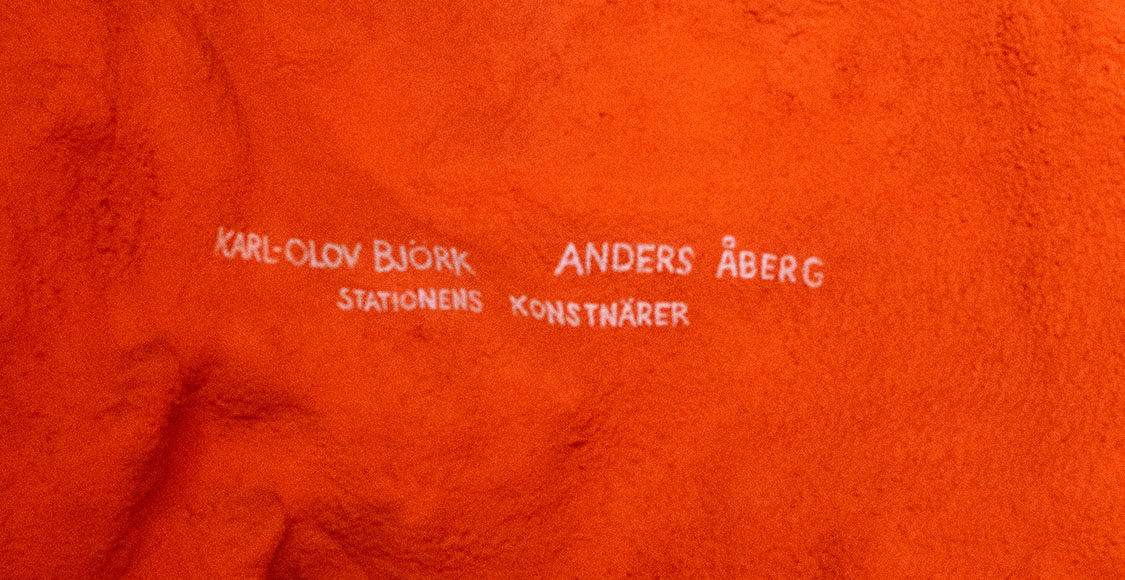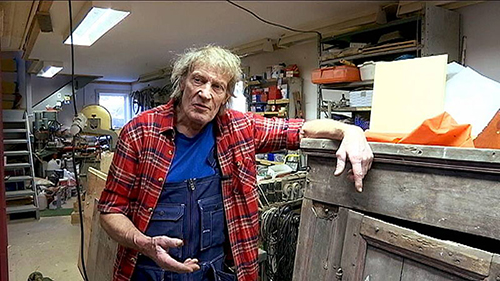 Karl-Olov Björk (1936 – )
Karl-Olov Björk has mostly worked with sculpting, usually in wood, but he's also a visual artist. His works are often colorful plastic and wood sculptures with socially critical connotations.
Anders Åberg (1945 – 2018)
Anders Åberg made multiple public artworks but is most famous for his life's work, the open-air museum Mannaminne in Nordingrå. He worked om it from 1980.
Image text: Anders Åberg