By the exit towards Polishuset
Keep an eye out for a large woodpile. It's visible at the mouth of the tunnel.
According to the artist, this pile of Birchwood must have been left behind during old wartimes. Similar woodpiles can be seen on pictures from the early 1940s, they were spread out along the entire Norr Mälarstrand. As if by accident, it seems like one pile of wood has sunken through the ground, visible right here.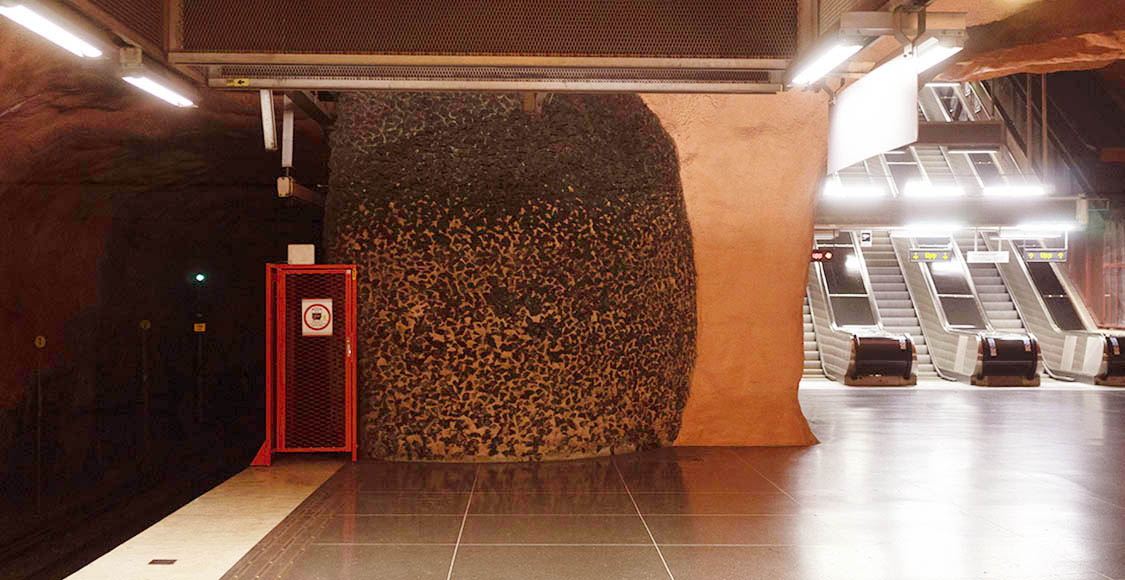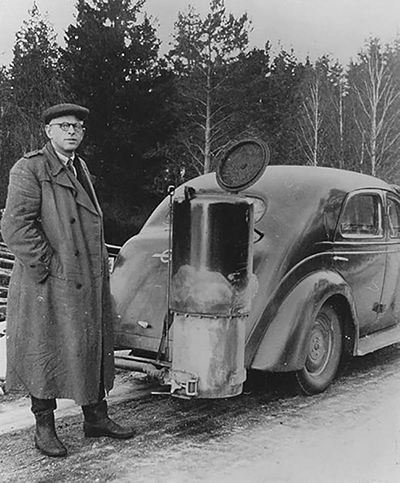 Notes:
Wood gas is produced when wood or coal burns. This can be used as a fuel for engines. During World War II, wood gas was used as fuel for vehicles in Sweden and Finland, as there was a shortage of petrol. Many cars were then reconstructed to run on wood gas.
Norr Mälarstrand is a street that runs along Kungholmen's southern shore.
Image text: Wood instead of petrol during the Second World War