The vault in the middle of the platform.
Look at the ceiling. The artist has added two large hanging left-foot boots here.
The adjacent sign reads "Lyckans galoscher från Hantverkargatan", which translates to "Joyous galoshes from Hantverkargatan". Hantverkargatan, meaning the Craftsman's street is a street right above the station, that got its name from all the craftsmen that worked on the street once upon a time.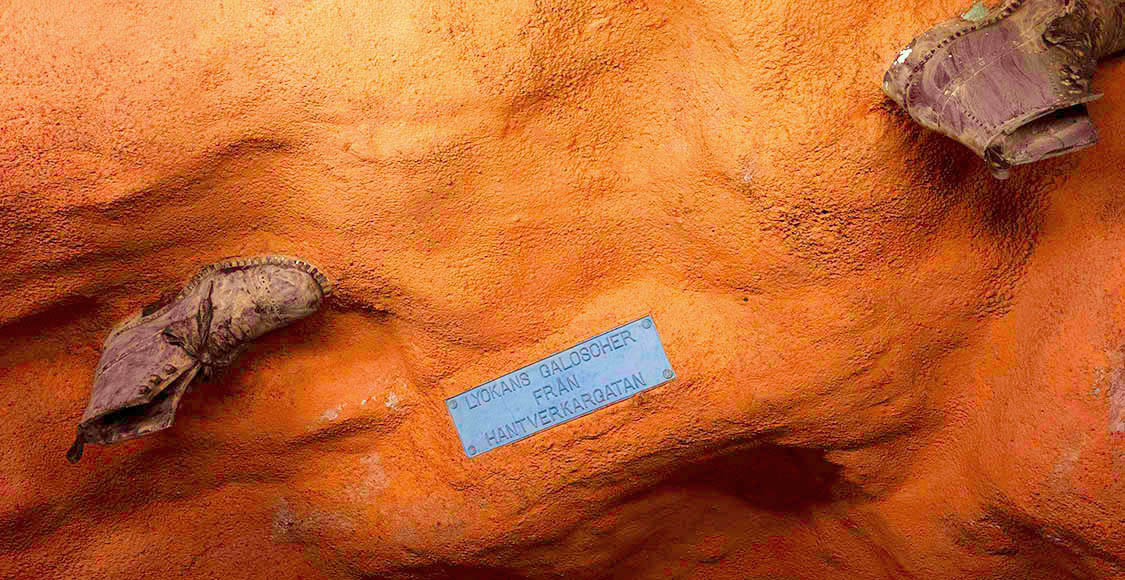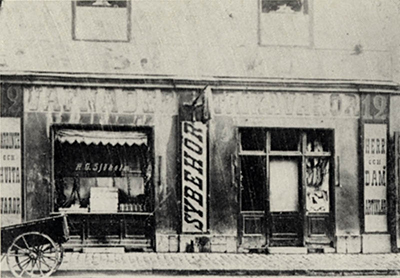 Image text: Hantverkargatan in the 1800s